Highway access and the availability of skilled labor continue to battle it out as the top factors that determine where executives locate their business units.  Availability of skilled labor grabbed the top spot in 2020 but highway access wins a narrow victory over the past five years.  Labor costs consistently ranks in the top five.
 Area Development Magazine's annual survey asked corporate executives to rank the importance of 28 typical site selection factors.  The top 10 for 2020 and the last five years are listed below. 
Learn more about the survey results.  See how Northeastern Pennsylvania fares as a location for new business.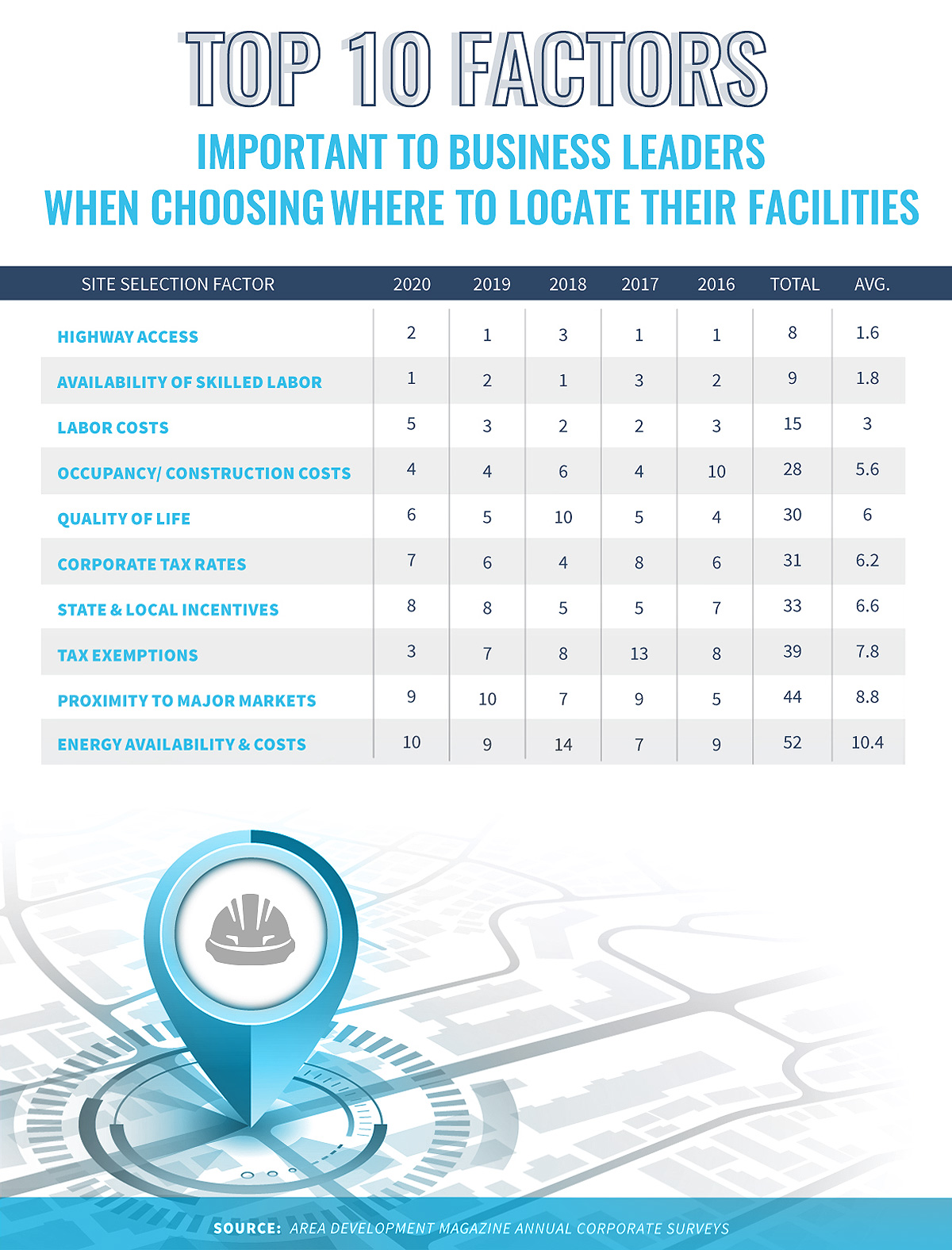 Connect with a Mericle Real Estate Expert