In the mid 1980's, Robert K. Mericle of Wilkes-Barre, a student and entrepreneur at the University of Pennsylvania's Wharton School, founded a small but successful toy business from his dorm room. Cabbage Patch dolls were his big seller at the time.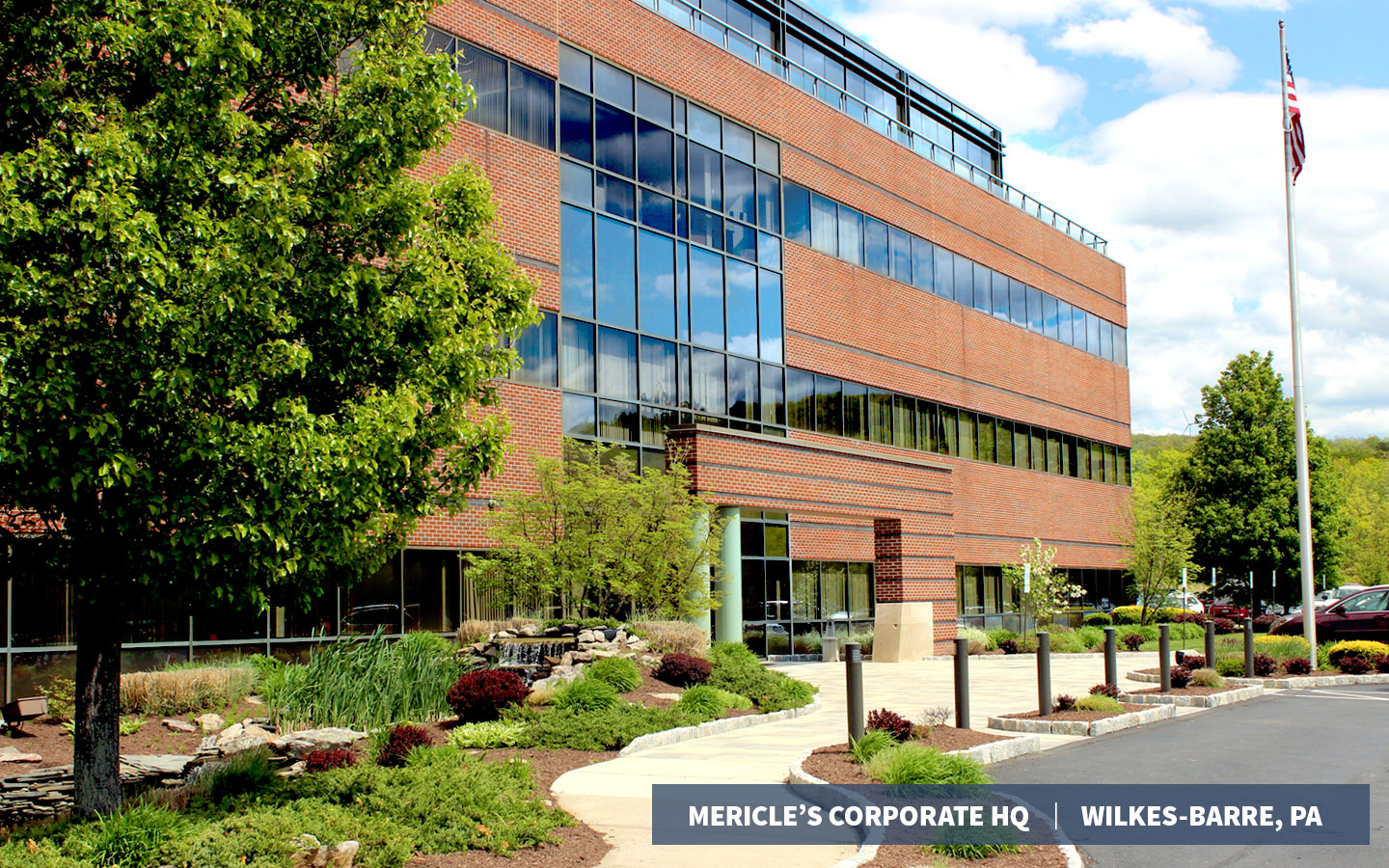 In 1986, at just 22, he used his business acumen to create the commercial real estate firm Mericle Development Corporation ("Mericle") in Wilkes-Barre. His first project was the complete renovation of a badly damaged and burned out former shoe factory into office space, which he leased to the student loan firm Sallie Mae.
After rehabbing several more older buildings in the Wilkes-Barre area, he turned his attention to new construction. In the late 1980's, his firm developed the first industrial buildings ever constructed on speculation by a private, for-profit developer in Northeastern Pennsylvania.
In the 1990's, he pioneered the development of flex space in the area. Mericle flex buildings have very attractive architecturally designed fronts with lots of large windows and abundant parking. Inside they are equipped with concrete floors, high ceilings', wide column spacing, modern loading, and energy efficient utilities. Mericle has customized its flex buildings for a wide variety of manufacturing, distribution, office, and medical companies.
Mericle was the first developer in the region to construct an industrial building on speculation in excess of 100,000 square feet, then 250,000 square feet, then 500,000 square feet, then 1,000,000 square feet. Mericle was also the first to obtain LEED status for industrial buildings.
As his company grew, Robert Mericle increased the size of his in-house sitework division. Mericle's heavy equipment operators work year-round to fully prepare sites for new buildings. These ReadyToGo! Sites™ are cleared, graded, compacted, and ready for the immediate construction of building footers and foundations. Today, Mericle's sitework division is essentially the largest excavation company in all of Northeastern Pennsylvania.
Since 1986, Robert Mericle and his firm have constructed more buildings than any developer in the region's history, more than 100 in all. Mericle has developed approximately 26 million square feet of space, which today houses several hundred industrial, office, and medical firms and their more than 20,000+ employees. Mericle's tenants and clients range from small, family-owned companies to 40 Fortune 1000 firms. Mericle owns approximately 18+ million square feet, which is maintained by the company's in-house Property Management division.
Follow Rob Mericle on LinkedIn
Mericle has been the authorized Butler Builder® in Northeastern Pennsylvania for more than 30 years.