Close to 48 Million People Live within a Four-Hour Drive from NEPA
Northeastern Pennsylvania (NEPA), including the cities of Scranton, Pittston, Wilkes-Barre, and Hazleton, has become one of the leading logistics hubs along the Eastern Seaboard. The area has become a hotbed for direct-to-store, e-commerce, and last mile distribution operations.
Well Known Companies with Major Distribution Centers in NEPA
AN AFFORDABLE LOCATION
Class A industrial space, including annual real estate taxes, can be leased here for just over half the cost of the same space in New Jersey.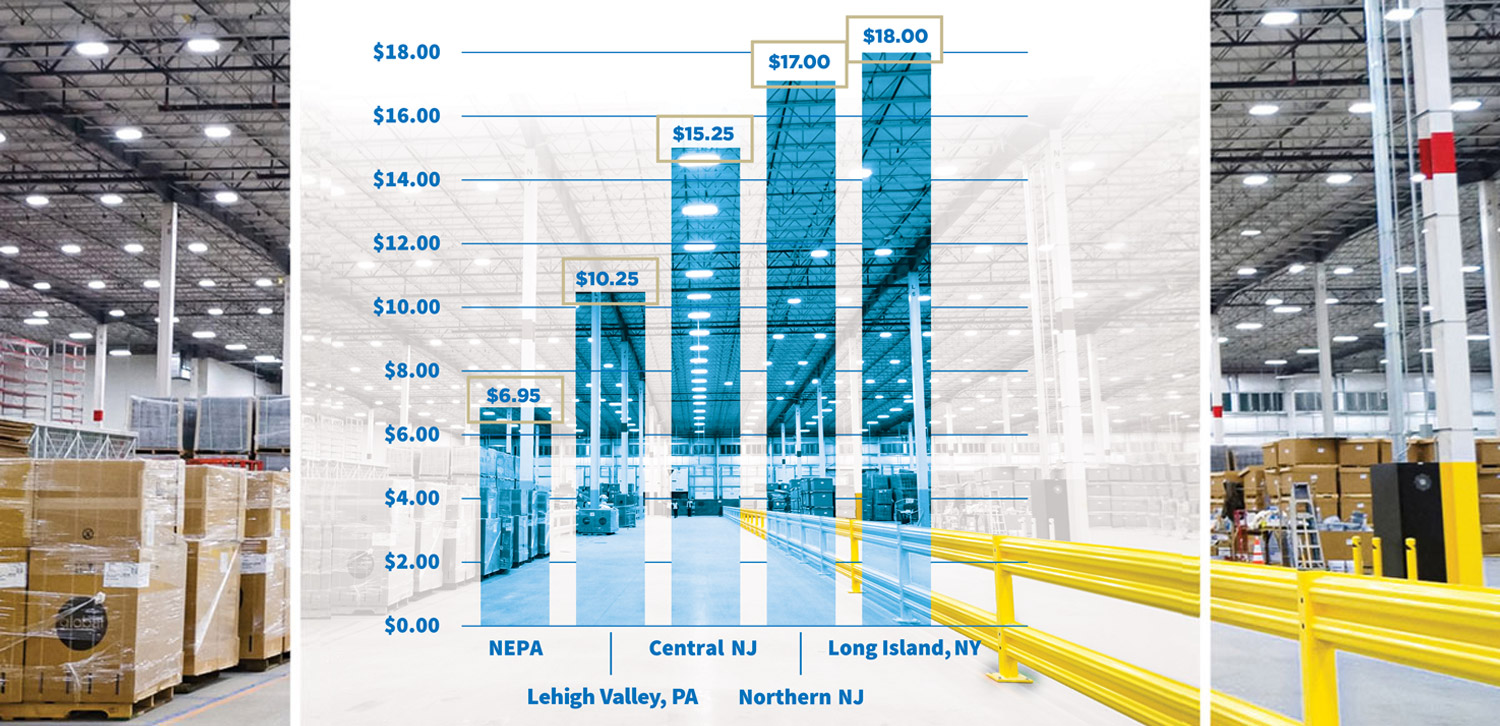 A PREFERRED LOCATION
Since 2014, close to 44 million SF of industrial space has been absorbed in NEPA.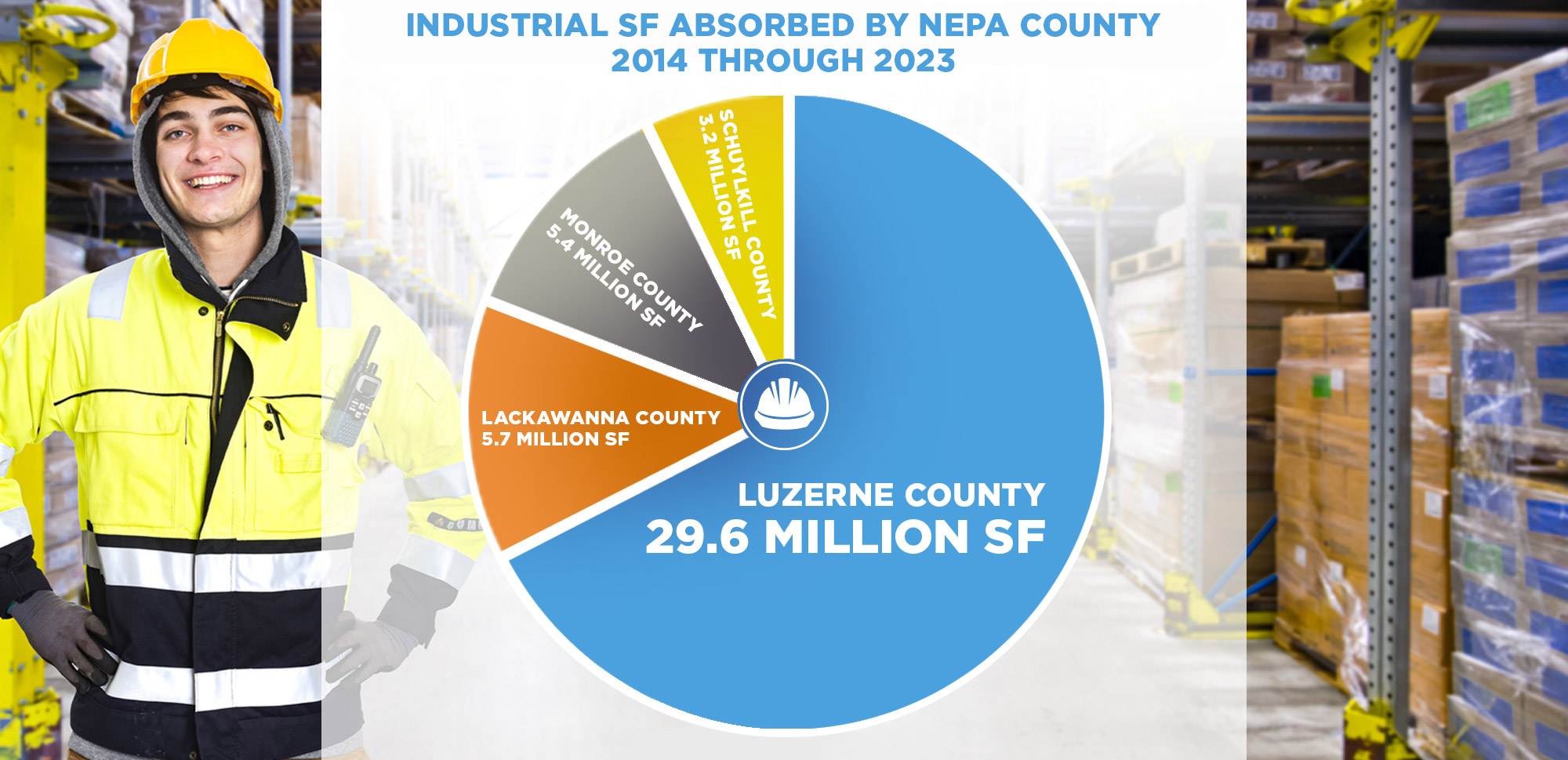 A DEEP LABOR MARKET
Despite strong industrial growth, NEPA's unemployment rate continues to run higher than state and national averages. There are 956 employers in the Transportation & Warehousing sector in Northeastern Pennsylvania. Together, these companies employ 37,341 people.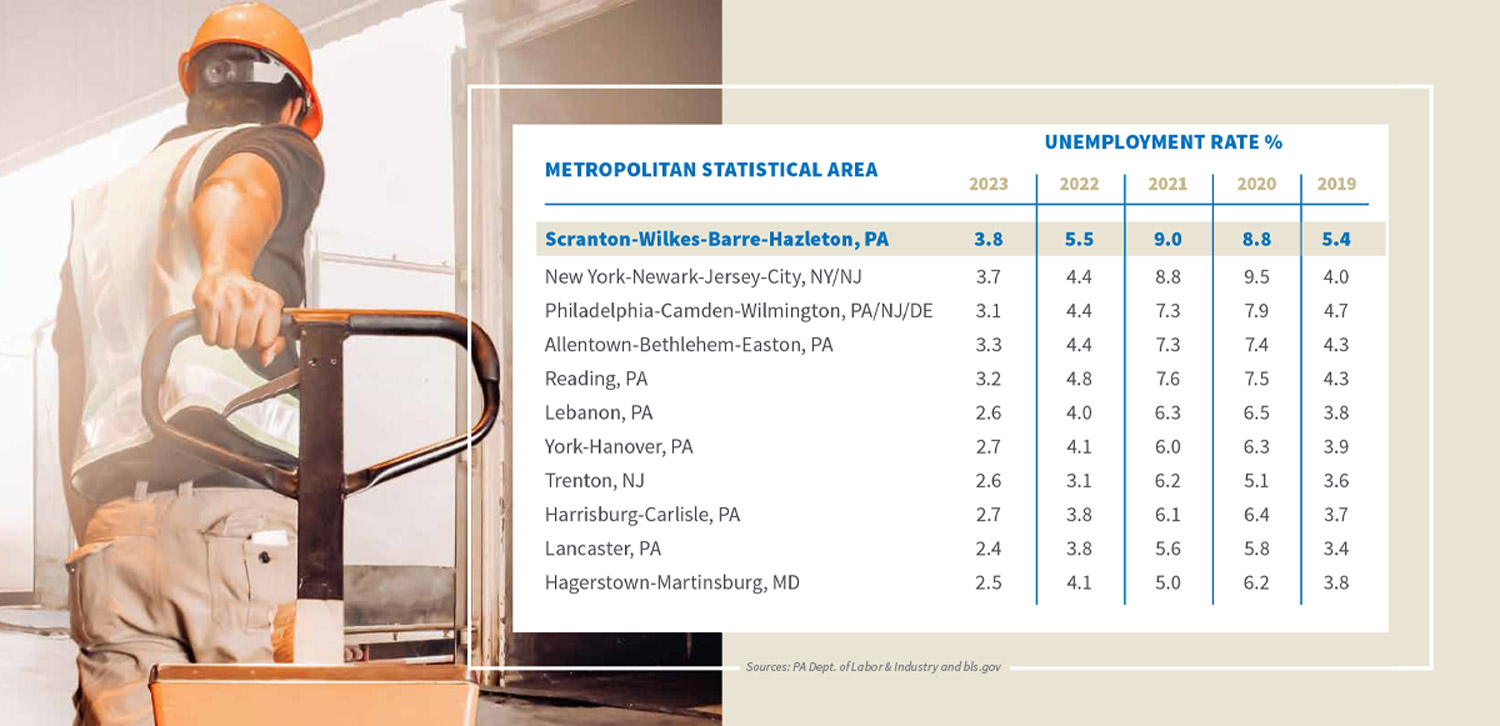 Connect with a Mericle Industrial Real Estate Expert