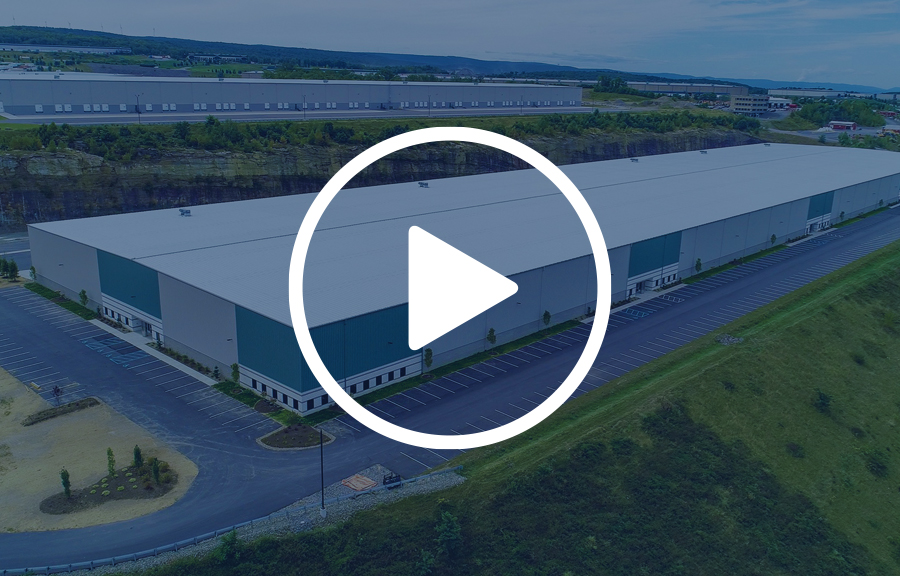 We've released our latest drone video, this one for 575-595 Research Drive in CenterPoint Commerce & Trade Park East. This 403,000 square foot building is ideal for businesses in all industrial sectors needing space in increments of about 46,000 square feet. Features include 38'2″ to 40′ ceilings, 7″ reinforced floors, 52 loading doors with 40,000 lb. mechanical levelers with bumpers, two drive-in doors, 800 amps (expandable), 480/277 volts, 3-phase electrical service, Early Suppression Fast Response (ESFR) fire protection sprinkler system, and parking for up to 495 vehicles and 134 trailers. The building is expandable to 511,500 square feet. Mericle's in-house Design and Construction departments will customize the space to your exact needs.
CenterPoint is less than one mile from I-81 and I-476 and 575-595 Research Drive is located in a LERTA zone – real estate taxes on improvements are 100% abated for 10 years.
Please watch the video and then call us to schedule a visit!